Helllooooo Portsmouth!
Long drive from Birmingham, lots of traffic, and it was hot as hades in the van. Regardless, we arrived and loaded in. They had great posters for the gig, an original version before they knew who the supports were, and a later version using artwork from the site. See for yourself, here's the first one: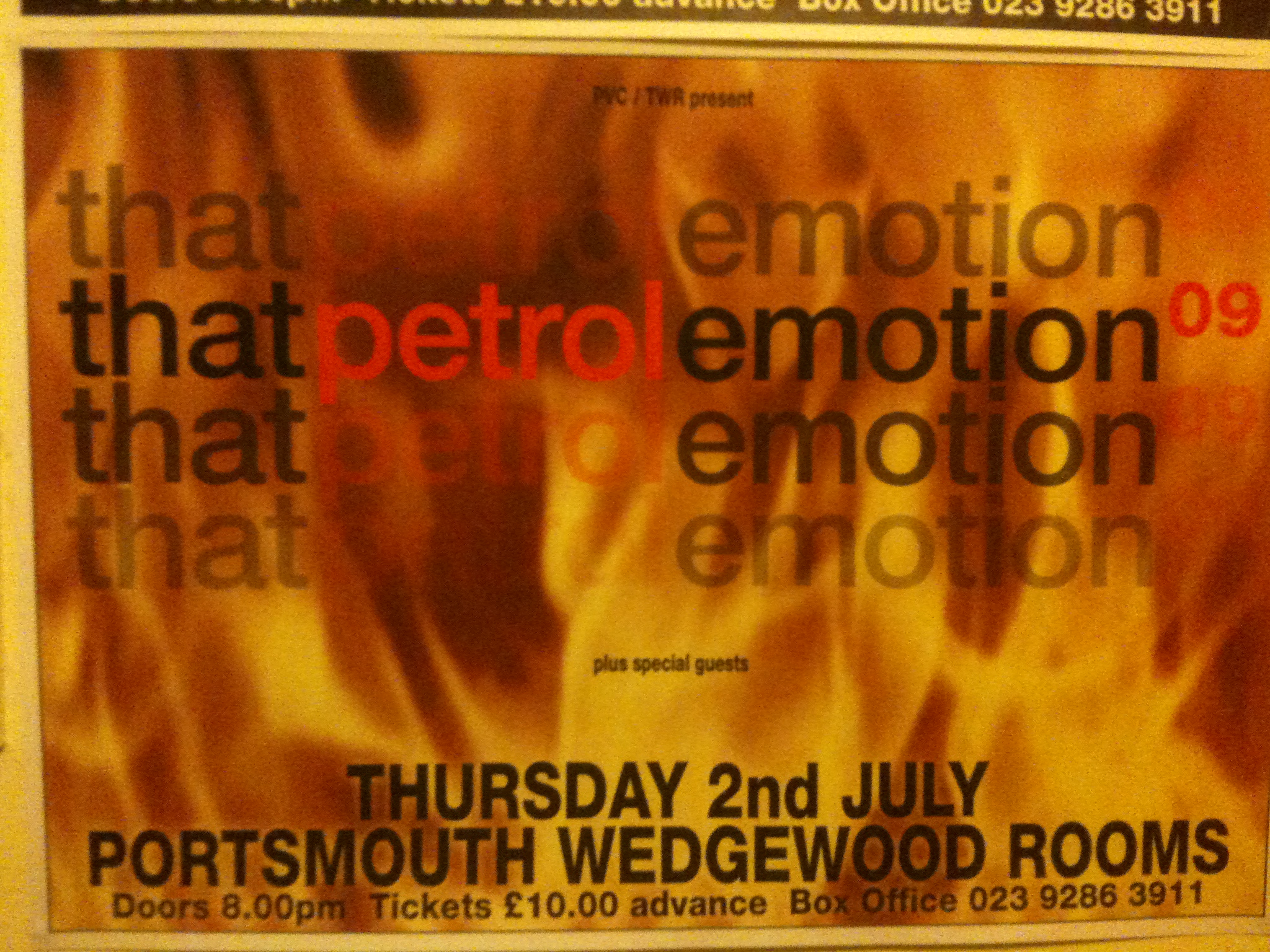 And the final version: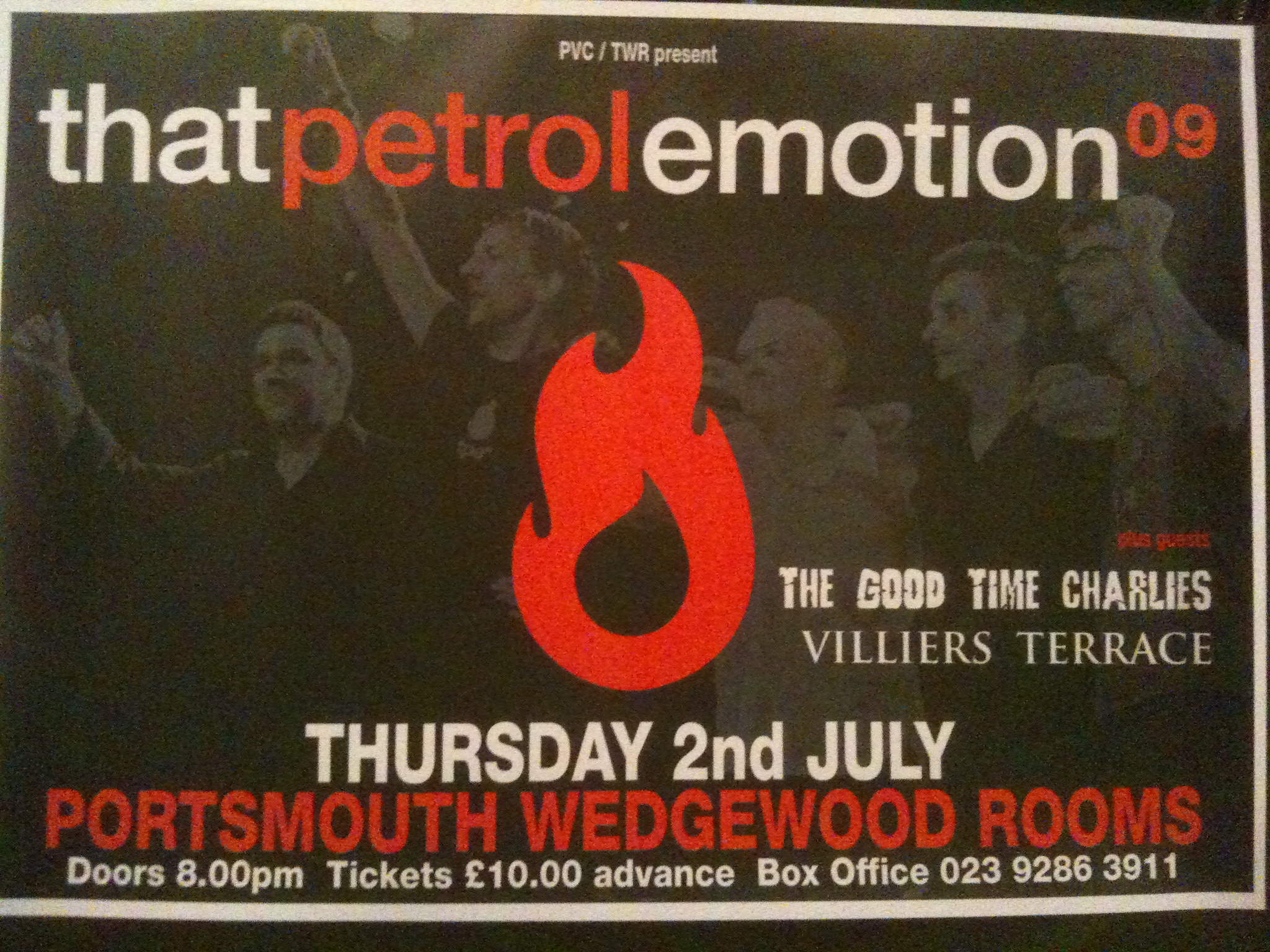 The gig? Fabulous, of course. Unfortunately we missed the first support band, Villiers Terrace. Good reports, though. You can check them out at their MySpace page.
Also playing were Good Time Charlies, who endeared themselves to me for life by making a comment that "this song sounds like Cat Butt" (obscure Seattle band reference – nice). Haven't had a chance to listen to the CDs but live they were freakin' great.
Our gig was really enjoyable – best stage sound thus far, and we were relaxed yet powerful, if I do say so myself.  Next stop: London!